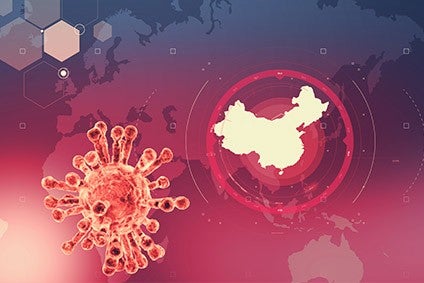 US meat heavyweight Pilgrim's Pride is said to be facing worker complaints at a Minnesota poultry-processing plant, which has a number of Covid-19 infections.
The locally-based Star Tribune newspaper, quoting state health workers, reported yesterday (11 May) that there are 194 Covid-19 cases at the plant in Cold Spring and said staff there are protesting about what they see as dangerous working conditions.
It said some 75 to 85 vehicles carrying workers and their supporters drove past the facility, demanding that Pilgrim's Pride – majority-owned by Brazilian meat giant JBS – shut it down for deep cleaning for two weeks and pay the workers for the down time.
In a statement sent to just-food, a Pligrim's Pride spokesperson said: "The health and safety of our team members remains our highest priority, and we have implemented a wide of range of measures to combat coronavirus. We know some people are scared and anxious, and we are doing everything we can to keep this virus out of our facility.
"We are constantly evaluating the situation and continuing to partner with the local health department and communicate directly with our team members. At our Cold Spring facility, we are following all CDC and OSHA issued guidance around safety and social distancing, and we're doing everything possible to provide a safe working environment for our team members who are providing food for us all during these unprecedented times.
"Today, every Pilgrim's facility temperature checks 100% of the workforce before they enter a facility. We also provide and require face masks to be worn at all times on company property."
The company bought the Cold Spring plant in 2017 as part of its purchase of GNP Co. and the Gold'n Plump chicken brand.
It employs more than 1,100 people there.
On 1 May, Pilgrim's Pride suggested investment in automation in its plants had helped it avoid the worst excesses of Covid-19.