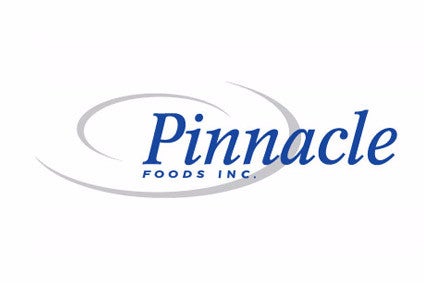 Pinnacle Foods, the maker of brands including Bird's Eye and Duncan Hines, was able to report higher first-quarter sales as growth in the group's grocery business offset declining revenue from its frozen brands.
Total sales increased 1.6% to US$766.1m. Pinnacle said its top line was boosted by the "carry-over effect" from the company's acquisition of Boulder Brands, a deal that was first struck in 2015.
Pinnacle's grocery business booked a 3.4% increase in sales, which rose to $259.4m. "This performance reflected favourable volume/mix of 2.1% and acquisition carry-over benefit of 1.9%, partially offset by unfavourable net price realisation of 0.6%," the company noted. However, Net sales for the frozen segment decreased 2.9% to $320.9m. Pinnacle said this reflected lower volume/mix of 4.3%.
The company booked surging operating earnings, which were up 38.5% to $111.2m thanks to improved gross margins and lower operating expenses. Net earnings, however, were hit by higher interest charges, dropping to $22.9m from $24.8m.
Pinnacle reaffirmed its prior full-year guidance for EPS of $2.55 to $2.60. "This outlook represents growth versus year-ago of 20% at the midpoint," the group noted.