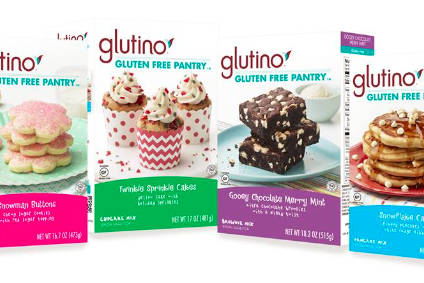 US group Pinnacle Foods today (23 February) upped its forecast for its 2017 adjusted earnings, with CEO Mark Clouse touting the "strong underlying momentum in the business".
The forecast came alongside the publication of Pinnacle's results for 2016, which including higher profits and sales, although its top line was helped by the acquisition of Boulder Brands last year.
The company, which owns brands including Duncan Hines, Birds Eye and Gardein, expects its adjusted diluted earnings per share to be between US$2.55 to $2.60, up from its previous estimate, issued in December, of $2.43 to $2.48.
Pinnacle said its earnings forecast includes a $0.05 benefit from the company adopting a new accounting standard for its stock-based compensation. Its December forecast had not included that benefit.
The group's 2017 numbers will also include a 53rd trading week and three extra trading weeks from the Boulder Brands business it acquired in January 2016, both of which were included in the forecast given before Christmas.
Clouse said today: "Looking ahead, we are highly confident in our outlook for 2017, due to strong underlying momentum in the business, our very robust innovation and margin agenda and the benefit of our recent refinancing."
In 2016, Pinnacle's net earnings stood at $211.1m, down from the $212.5m Pinnacle generated in 2015. The company said its net earnings were up 12.8% at $253.7m, excluding factors such as gains or losses from hedging and restructuring costs.
EBIT increased 12.9% at $479.6m. Excluding one-off items, EBIT rose 21.6% to $538.6m.
The company's profits were helped by sales from Boulder. Pinnacle's consolidated net sales grew 17.8% to $3.13bn. The acquisition of Boulder gave a 17.7 percentage point boost to Pinnacle's top line. Pinnacle said it saw a benefit from pricing worth 0.2 points, with exchange rates trimming 0.1 points off its top line.
Pinnacle's frozen business reported a 2.9% rise in volume/mix, although the grocery division booked a 3.3% decline.
The volume/mix from Pinnacle's "speciality" business, which includes the company's snacks, private-label and foodservice products, was down 4.2%.