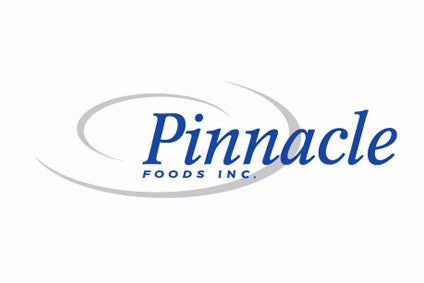 Pinnacle Foods said today (8 May) it is pulling "certain low-margin and non-strategic" frozen breakfast products from its Aunt Jemima range following a voluntary recall over possible listeria contamination.
The US group said at the weekend it was recalling all "best by" dates of Aunt Jemima Frozen Pancakes, Frozen Waffles & Frozen French Toast Slices distributed nationally, plus one product in Mexico, as a precautionary measure "because they have the potential to be contaminated with Listeria monocytogenes". No illnesses have been reported, Pinnacle said.
The company said the decision to scale back the Aunt Jemima's range had been hastened by the recall but was in line with a wider review of its portfolio.
CEO Mark Clouse said: "The decision to exit these products now was the appropriate action for Pinnacle. It is consistent with our plans to enhance the ongoing margin of the company and focus our efforts and investments on more profitable growth opportunities longer term. While the timing of this exit was accelerated by the voluntary recall we initiated last week, these items are low-margin, non-strategic SKUs that we expected to exit at some point in the foreseeable future."
Pinnacle said it anticipates a non-cash charge of approximately US$50-$60m for the write-down of both the tangible and intangible assets associated with the move, which will occur in the second quarter and will be treated as items affecting comparability.
However, the company reaffirmed its guidance for adjusted diluted EPS in the range of US$2.55 to $2.60 for the full-year of 2017.
"The reaffirmed guidance includes costs associated with recalling the product, which is largely an impact to the second quarter, as well as the impact of foregone net sales approximating $45m and the corresponding earnings, which will be spread over the balance of the year," the company said.
"Offsetting these impacts is the updated benefit to the company's adjusted effective tax rate (ETR), resulting from its adoption of the new accounting standard for stock-based compensation expense," Pinnacle said.