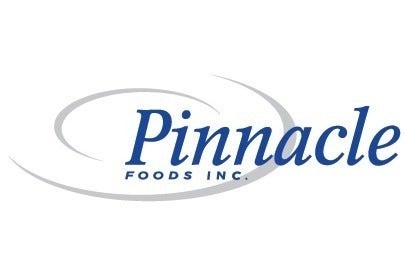 US food group Pinnacle Foods saw its sales dip in the fourth quarter of 2014 but lower SG&A costs and productivity gains helped underlying profits.
Pinnacle, the owner of brands including Duncan Hines baking mixes and Vlasic pickles, reported a 0.6% fall in net sales for the three months to 28 December.
The company's acquisition of meat-free business Gardein helped net sales by a percentage point and prices increases provided a further boost. However, Pinnacle reported a 1.6% fall in volume/mix.
It pointed to a 10% fall in sales from its speciality foods division thanks to the timing of private-label canned meat sales compared to the fourth quarter of 2013.
However, sales from its Duncan Hines Grocery arm fell amid lower sales of baking products despite the brand increasing market share.
Net earnings stood at $36.1m, compared to $55.7m in the fourth quarter of 2013.
However, excluding items like charges from restructuring, hedging losses and M&A costs, net earnings for the fourth quarter increased approximately 14% to $75.2 million.
Pinnacle's fourth-quarter bottom line was helped by higher adjusted EBIT and gross profit, boosted in turn by lower SG&A expenses and "continued strong productivity".
In 2014 as a whole, net sales were up 5.2% at $2.59bn. EBIT jumped from $293m in 2013 to $512.3m last year, thanks in part to the termination fee Pinnacle received from Hillshire Brands after the cancellation of the company's planned merger.
Adjusted EBIT was up 13%. Adjusted net earnings grew 15% to $203.4m.
For 2015, Pinnacle forecast a 7-10% rise in adjusted diluted earnings per share to $1.86-1.91.
Shares in Pinnacle were up 2.18% at $36.16 at 11:11 ET.