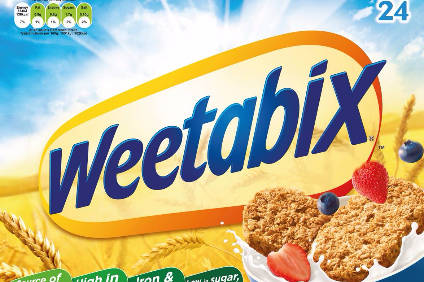 South Africa's Pioneer Food Group has acquired a 49% stake in the east African business of UK breakfast cereal group Weetabix.
The deal, struck for an undisclosed sum, will see Pioneer buy a 49.8% stake in Weetabix East Africa from the Kenya-based unit's managing director, Ahsan Manji.
Weetabix East Africa had been a joint venture between Manji and Weetabix. Manji will remain as Weetabix East Africa's managing director.
In a filing with the Johannesburg Stock Exchange, Pioneer said the investment offers an "opportunity to build a significant breakfast position in the region, by targeting consumption growth of Weetabix". The South African group said Weetabix was "the number one breakfast cereal in the region", with "a significant market share" but did not provide data.
The South African company believes the deal, which subject to regulatory approval in Kenya, will also give it a "platform to introduce a wider Pioneer Foods basket of products, given an established and well developed route to market in various east African countries".
Phil Roux, the CEO of Pioneer, added: "This acquisition represents a rare opportunity for Pioneer to enter the east African market with a credible partner and a highly-profitable branded business."
Pioneer and Weetabix, majority-owned by China's Bright Food, already work together on a venture in South Africa, Alpen Food Company SA.
Weetabix said the business in east Africa "has seen rapid growth, a product range expansion, significant capital investment in processing facilities and is now the most recognised cereal brand in Kenya".
Giles Turrell, the CEO of Weetabix, added: "We're delighted to have Pioneer Foods join us to continue to drive the success of our business in Kenya and beyond. Weetabix sees this market as a strategic opportunity and is excited by the new opportunities that will arise through partnering with Pioneer Foods."