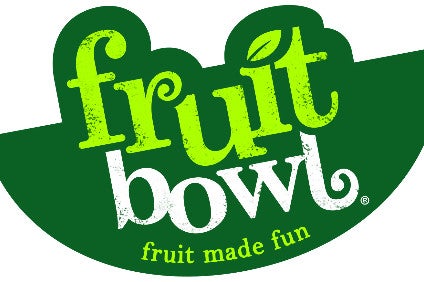 South Africa's Pioneer Food Group has struck a deal to buy Stream Foods, the UK producer of the children's snacking brand Fruit Bowl, from local business Wellness Foods .
In a statement to the Johannesburg Stock Exchange, Pioneer said the deal, struck for an undisclosed sum, was in line with its strategy of "acquiring and bolstering Pioneer Foods ' product range in the UK with branded options".
Pioneer's has a UK business, Bokomo Foods (UK), supplying private-label cereal products. In its stock exchange filing, Pioneer added: "The acquisition will augment and leverage the company's UK private-label portfolio and its recently-upgraded manufacturing capabilities."
John Hiles, BOKOMO 's CEO, added: "While research and product development are key to our future plans, so too are the staff and manufacturing needs. As a result, the plan will be to invest in training, development and manufacturing capabilities – all set to position Fruit Bowl as the UK's leader in the fruit snacking industry."
Stream Foods marketing manager Nick Munby said the deal would mean "business as usual" for Fruit Bowl, which claims to offer "a range of energy-rich healthy snacks that appeal and encourage youngsters to develop a fondness for fruit and new flavours".
Munby said investment in the healthy snack category would continue under the new partnership, "ensuring we are providing the very latest fruit-based food innovation that meets government health guidelines".
Stream Foods employs 98 people at its site in Wisbech, Cambridgeshire.
The Fruit Bowl range includes bars, bites and fruit flakes. Products sold under the Fruit Bowl brand are sold in Europe and China.
Wellness Foods owned the Fruit Bowl brand for nine years. The sale is the latest disposal from Wellness Foods. Last December, Wellness Foods agreed a deal to sell UK business Orchard House to Hain Celestial, although the transaction has yet to receive competition approval.
In the autumn of 2014, Wellness Foods sold Dorset Cereals to Associated British Foods . In April that year, Wellness Foods offloaded honey brand Rowse to Irish food group Valeo Foods.