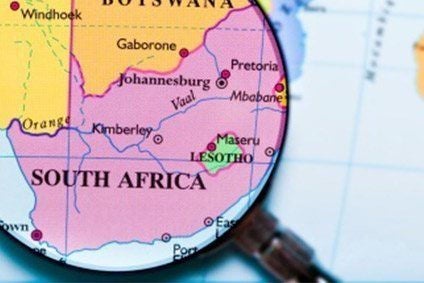 South Africa's Pioneer Food Group has warned of deteriorating conditions facing food makers in the country.
In a trading update this morning (12 February), Pioneer said that it had delivered "resilient" results in the first four months of the fiscal, despite "significant economic challenges".
Adjusted group turnover – stripping out M&A – grew 8% in the period. The company said its groceries division was able to hit profit and margin targets, while international "traded well" – although currency exchange proved an issue. Bakeries performed "satisfactorily". However, drought hit maize production, resulting in a 74% hike in input costs for the sector.
However, the food maker also sounded a note of caution that conditions in the South African market could be poised to worsen. "Rand weakness and the concomitant cost-push effect will accelerate inflationary pressure on food manufacturers, and increase the burden on consumers. The severe drought in South Africa has furthermore exacerbated this situation," the company cautioned.
These pressures make managing volume and margin imperatives a "delicate balance". The company said that it anticipates "muted" first half results against tough comparables.
Nevertheless, the group insisted its business model positioned it well for the longer term. "The strategic process of embedding a new operating model some three years ago placed Pioneer Foods in a far more defensive position to counter the headwinds facing business in South Africa".