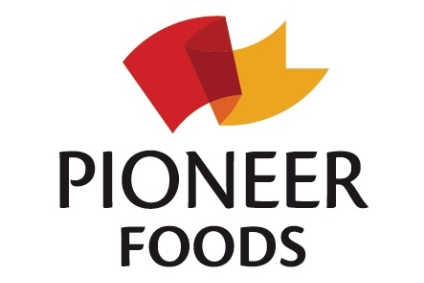 Pioneer Foods, the South African food maker, booked "positive results" for the first six months of its financial year, with sales and earnings rising.
"An improved portfolio mix and margin expansion in groceries, resilient power brands and well managed costs contributed to the overall financial outcome in a particularly challenging period," the company said in a regulatory filing.
Pioneer highlighted the challenging market conditions it is facing in South Africa. "The trading environment deteriorated given mounting concerns over the South African consumer amidst rising interest rates and significant inflation resulting from a weaker rand, exacerbated by the severe drought."
Nevertheless, the group was able to report a 6% increase in revenue, which rose from ZAR9.45bn (US$605.7m) to ZAR10.01bn. Adjusted sales expanded by 9% , the company added.
Operating profit for the six months to 31 March rose to ZAR1.39bn, up from ZAR916.9m last year. Adjusted operating profit increased by 6% from ZAR1.16bn to ZAR1.23bn and adjusted operating profit margin remained constant at the prior year at 12.3% of sales. The company said the growth was "due to the healthier portfolio mix and stringent cost management".
Net earnings increased to ZAR1.09bn compared to ZAR573.3m in the first six months of last year.