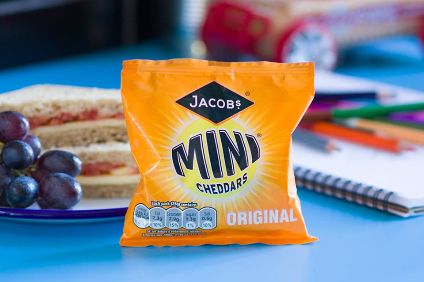 Pladis, the international snacks arm of Turkey's Yildiz Holding, has signed up to the UK's Plastics Pact to make all its packaging recyclable, reusable or compostable by 2025.
UK-based Pladis and its Irish peer have joined the British initiative WRAP – the Waste and Resources Action Programme – promoting a so-called circular economy and have also extended their own long-term waste sustainability strategies to tackle waste.
Marcus Gover, the chief executive of WRAP, commented on Pladis' participation: "We are delighted to have Pladis UK and Ireland joining the UK Plastics Pact. Through our first-of-a-kind pact we will work together with governments, citizens and business to transform the way we make, use and dispose of plastic so that we retain its value, particularly in reducing food and drink waste, but prevent it from polluting the environment."
Pladis also said today (7 November) the McVitie's biscuits owner will be improving labelling to make sure consumers are clear on how and where to recycle discarded packaging under a partnership with TerraCycle of the US that began in 2012.
That partnership started out by encouraging consumers to recycle biscuit wrappers in different ways – into garden equipment for example – but has now been extended to the whole Pladis product range encompassing flexible plastic wrappers from its crackers and cakes such as its Jacob's brand.
Scott Snell, customer vice-president for the UK and Ireland at Pladis, added: "We'll be working closely with industry partners to make all our plastic packaging recyclable, reusable or compostable by 2025, and in the meantime, we want to make sure all our consumers have the opportunity to recycle their wrappers, which is why we've extended our TerraCycle partnership to our entire snacking range."