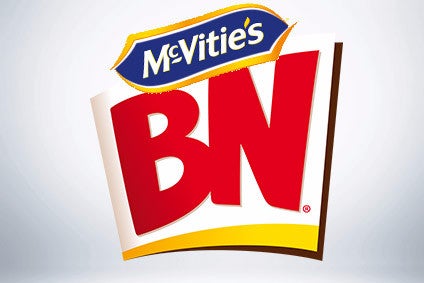 Pladis, the UK-based biscuits arm of Turkey's Yildiz Holding, is reportedly looking to sell French brand BN and Dutch business Continental Bakeries has been named as a potential buyer – although both companies declined to comment today (17 November) when contacted by just-food.
French newspaper Le Figaro has reported Pladis, which could soon offload Belgian biscuit maker Delacre to chocolate giant Ferrero, could be about to sell BN, also known as la Biscuterie Nantaise.
The potential sale has attracted a number of suitors but Continental Bakeries, a company that focuses on the manufacture of branded and private-label products including biscuits, is said to have entered exclusive negotiations.
However, when contacted by just-food this afternoon, neither company would comment on the report.
In June, Continental Bakeries was sold to the merchant banking division of Goldman Sachs and direct investment firm Silverfern, a deal first announced in May.
When the transaction was completed, Continental Bakeries announced the appointment of Jeff van der Eems, a former executive at Pladis-owned United Biscuits, as its chairman. Van der Eems left United Biscuits in March.
In January, Yildiz, which acquired United Biscuits in 2014, announced the creation of Pladis, a holding company that houses the UK-based biscuit maker, Turkish biscuit and confectionery brand Ulker, US chocolate purveyor Godiva and US confectioner De Met's Candy Co.
Earlier this month, Pladis said Ferrero's move to buy Delacre is to be examined by competition officials.
Can Yildiz Holding's new snacks unit match its ambitions? – analysis