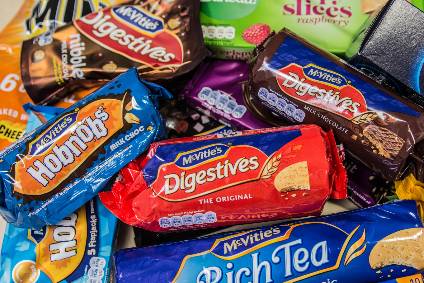 UK-based snacking business Pladis has joined an organisation which the McVitie's biscuit brand owner hopes will help to diversify its supply chain and its people.
Pladis – part of Turkish conglomerate Yildiz Holding – has joined MSDUK ,which over the last 16 years has built up a network of more than 2,000 ethnic minority businesses.
Pladis suggests access to this network, as well as "MSDUK's experience and insight," will help to provide greater knowledge and understanding of its suppliers to ensure a greater representation of ethnic minority businesses.
The biscuit maker said MSDUK will also work with its procurement teams to help ensure an increased understanding of the importance and benefits of a diverse supply chain and provide guidance with respect to supplier engagement.
Salman Amin, CEO at London-based Pladis said: "Promoting inclusion and diversity, and guarding against any form of discrimination are of key importance to us at Pladis. I believe that diversity transcends the individual and makes people, businesses and countries stronger and better."
He added: "We are on a journey at Pladis to improve our own inclusion and diversity practises and to make meaningful and impactful change. But I know that to have real impact, it takes an entire community standing and working shoulder-to-shoulder. That is why we must not only look within our business but also consider our relationships and partnerships across all of our operations to ensure true diversity in our supply chain."
Mayank Shah, CEO and founder of MSDUK, said: "As Pladis continues to look at inclusion and diversity practises, ensuring a greater representation of ethnic minority suppliers will help to unlock further innovation and drive greater success."