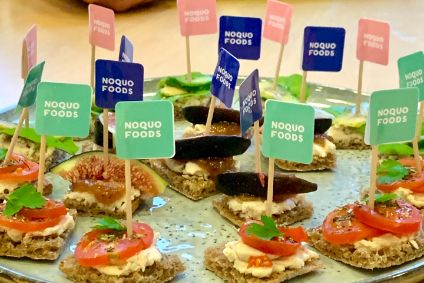 Noquo Foods, a fledgling firm in Sweden producing plant-based cheese, has attracted investment from ten new investors, including the CEO of the owner of Quorn Foods.
The company, set up a year ago, has received just under EUR3.3m (US$3.7m) from backers including tech VC firms such as London-based Northzone and Creandum, a European investor with offices in Stockholm and Berlin.
Henry Soesanto, the CEO of Philippines food and beverage group Monde Nissin, is also among the investors. Soesanto led Monde Nissin's takeover of UK meat-free major Quorn in 2015. Last year, Soesanto invested in Future Meat, an Israel-based start-up specialising in lab-grown meat.
"2019 was a year of learning, validating the market and building a strong R&D foundation. Now we are accelerating our R&D efforts further towards developing groundbreaking products," Noquo Foods co-founder Sorosh Tavakoli said.
Tavakoli described the seed funding as "the most ambitious attempt to make a better cheese".
He added: "We are officially going all-in as we now have the fire power to continue to build a world-class team, provide them with the right tools and the patience needed to develop cheese products that are delicious, that are good for you and that use significantly less resources than conventional cheese."