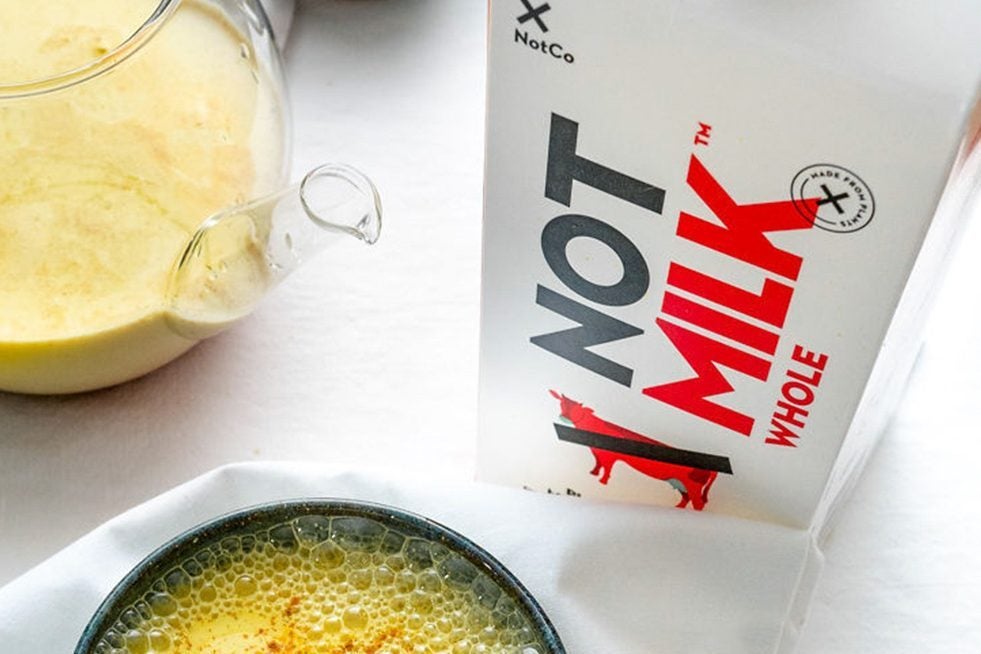 Plant-based manufacturer NotCo has raised US$70m in funding to accelerate its AI technology, which will be made available to other food businesses.
Headquartered in Chile, NotCo has already licensed its patented tech – dubbed Giuseppe – to Kraft Heinz, forming The Kraft Heinz Not Company to create plant-based versions of the US food giant's products. NotCo is keen to tie up deals with other manufacturers, ingredient suppliers and technology providers.
The company, which has undergone a number of funding rounds, is also behind the NotMilk, NotChicken and NotBurger brands, sold in the US and across Latin America.
NotCo, founded in 2015 and valued at $1.5bn, holds 12 patents in the US, which it says gives it the ability to recreate the same experience – taste, texture, functionality and smell – of consuming animal-based foods but using only plant-based ingredients.
Co-founder and CEO Matias Muchnick said: "Building off the example of our joint venture with Kraft Heinz, we're excited to develop new, impactful partnerships leveraging our proprietary technology. These partnerships will help diversify and accelerate our impact while scaling the accessibility of truly delicious plant-based options to further propel the industry forward."
NotCo's Series D1 funding round was led by new investor Princeville Capital, an investment firm based in Berlin, Hong Kong and San Francisco. The backing included existing investors such as Amazon founder Jeff Bezos's Bezos Expeditions and investment firm L Catterton. Marcos Galperin, founder and CEO of the largest Latin American tech company, MercadoLibre, also took part.
Rodriguez Torres, co-founder of Princeville Capital, who joins NotCo's board of directors, said: "The food industry desperately needs to adopt technology to dramatically accelerate the product development process, reduce cost and address the challenges posed by climate change. NotCo is a very unique company in the food-tech space globally with immense potential thanks to the team they have built and its one-of-a-kind AI technology."
NotCo, which has also forged "international partnerships" with foodservice giants including Burger King and Starbucks, said the emphasis on its B2B activities is not a move away from its branded business, which targets the retail and foodservice channels.
Muchnick told Just Food: "We see each area of our business as critically important but are very excited to lock hands with additional partners to strengthen their innovation and make a larger exponential impact together."
He added: "Our decision to launch the B2B platform has been part of our long-term strategy since the early inception of our AI tech. It was important to us to have proof of concept before launching the platform more broadly. Following the early success of our new joint venture with Kraft Heinz this year, we knew this was the right time to welcome others into the fold and start accelerating the transformation of the plant-based industry."