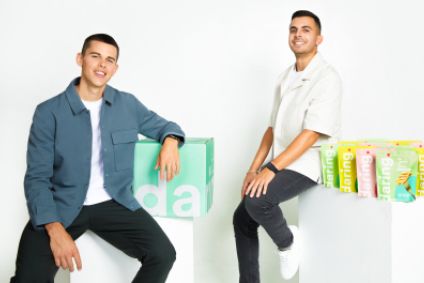 Faux-chicken business Daring has raised US$8m in a funding round in the US led by venture capital firm Maveron.
The company, founded in 2018 in Glasgow but now based in Los Angeles, only entered the US market in December when it signed a partnership agreement with local meat supplier Rastelli Foods Group.
Maveron, a US venture-capital firm that backs early-stage businesses, was joined in the funding round by, amongst others, Stray Dog Capital, Palm Tree Crew Investments and private investors including Brian Swette, the former chair of Burger King.
Daring CEO and co-founder Ross Mackay said: "At Daring we've been able to create the cleanest plant-based chicken on the market that gets as close as possible to the taste and texture of the real thing. We are excited to have attracted a group of investors that have been involved in building monumental consumer businesses and we will leverage this investment to continue our growth in an ever-changing, competitive landscape."
Dan Levitan, managing partner and co-founder of Maveron, said: "Daring's co-founders have a massive mission and the product exceeded our expectations in every capacity – taste, texture, and clean ingredients.
"We are in the early innings of the plant-based movement. The next wave of plant-based alternatives need to be significantly less processed with a cleaner ingredient profile to win the hearts, minds and stomachs of consumers. We are confident that Daring will emerge as a leader in the space."
The investment will support a new breaded product launch from Daring – Breaded Daring Pieces.
Daring's current product offer is based around plant-based frozen 'chicken' pieces that contain five non-GMO ingredients and spices.