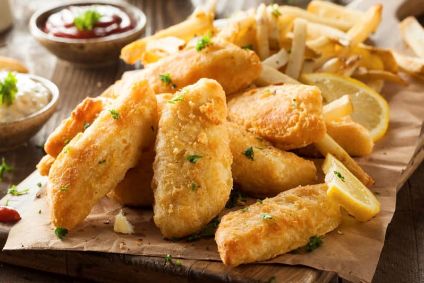 Novish, the fledgling Dutch supplier of plant-based seafood, has announced more investment into the business.
The Breda-based company has received backing from restaurant group QSR Platform SCA, which will use its investment to offer plant-based seafood to its diners.
Maiko Van Der Meer, the former chief executive of seafood processor Klaas Puul and chief commercial officer of Dutch meat giant Vion Food Group, is one of the co-founders of Novish, which was set up in 2019.
Van Der Meer told just-food QSRP had attained a "minority stake, less than 25%" in Novish, with the rest of the firm's shares held by him and his two fellow co-founders, Katja Busser and Paul den Dulk. The exact terms of QSRP's investment were not disclosed but Van Der Meer said Novish had raised "more than EUR1m (US$1.2m), which keeps us going for well over a year".
Busser is a former business development and R&D manager at Dutch baker Royal Smilde. Den Dulk spent four years up to 2019 working in innovation for plant-based meat brand LikeMeat. His career also includes spells at Sara Lee and Heinz.
Earlier this month, Novish entered the UK market, announcing a listing through online grocer Ocado.
Novish's product range consists of coated products such as bites, fillets and sticks. The company recently added tuna flakes to its portfolio.
QSRP operates foodservice chains including Burger King, Quick and Nordsee & Go! Fish. The business runs 1,000 restaurants across seven countries. It was set up by backer and private-equity firm Kharis Capital in 2018. Founded in 2015, Luxembourg-based Kharis Capital's first transaction was for the rights to be master franchisor of Burger King in Poland, Italy, Greece and Romania. In 2016, Kharis acquired the evergreen rights for Quick in Belgium and Luxembourg. The fund snapped up German seafood brand and restaurant chain Nordsee in 2018.