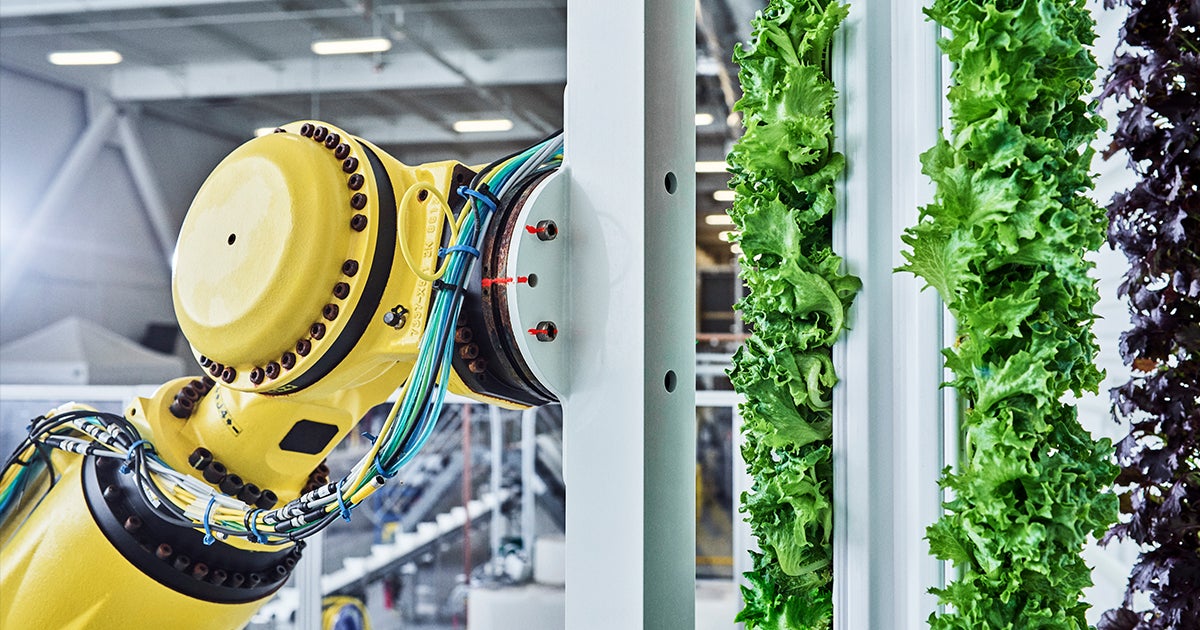 Plenty Unlimited is "scaling" up its R&D capabilities in vertical farming with a new US center to advance the variety of crops.
On the back of last year's US$300m investment to build an indoor, controlled-environment farm complex on a 485,000 square-metre plot in Richmond, Virginia, Plenty now plans the "world's largest and most advanced vertical-farming research centre".
California-headquartered Plenty did not reveal how much it is spending on the project – located next to its existing R&D facility in Laramie, Wyoming – but said it is assisted by a $20m grant from the state's business council.
Those funds will go toward construction and infrastructure costs, while additional capital for "land and support" is being provided by the City of Laramie and the Laramie Chamber Business Alliance (LCBA).
Plenty's CEO Arama Kukutai said: "Creating this new center of excellence greatly expands Plenty's ability to transform indoor agriculture. We've already built one of the top indoor-farming research ecosystems in the world in Wyoming."
With a funding package onboard, Plenty said the 60,000-square-foot project will now move into the design phase ahead of commencing construction later in the year. Once completed, targeted for "early" 2025, workers at the existing Laramie R&D site will transfer over.
Growing crops in a controlled indoor environment – currently confined to leafy greens and herbs and a limited assortment of fresh fruit and vegetables – is still a relatively nascent industry and many operators are still unprofitable.
"Our new facility will expand our capability to grow the widest variety of crops, which is key to unlocking the potential of this category and addresses a major limitation for the industry today," Kukutai added. "This continued commitment to innovation is what's needed to push indoor farming forward and make fresh food accessible to everyone."
Expanding in vertical farming is not without its challenges, especially in the current context of high energy prices. The industry is capital-intensive, often requiring artificial lighting for 24-hour production and huge technology inputs.
Infarm in Germany, for example, founded a year before Plenty in 2013, has succumbed to the challenges. Last November, Infarm cited "challenging market conditions, particularly with regards to escalating energy prices and tough financial markets" for its decision to downsize operations in Europe and cut hundreds of jobs.
Plenty's new R&D facility is expected to create 125 jobs over a six-year period across science, research, engineering and data analysis roles.
Nate Storey, Plenty's co-founder and chief science officer, said: "Our research and development has already driven Plenty to achieve industry-leading yields in our core crops of leafy greens, strawberries and tomatoes. With this new, state-of-the-art facility, we will accelerate our pipeline, further increasing yields and bringing more diverse crops to market sooner."