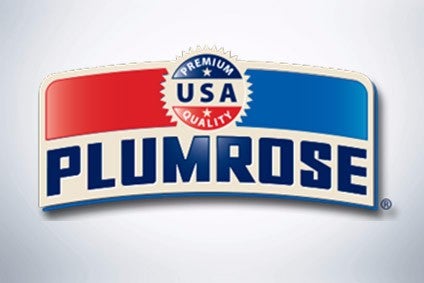 Danish Crown has decided to sell Plumrose USA as the US bacon-to-deli meats business does not fit the Denmark-based meat cooperative bid to grow on the back of investment in northern Europe and Asia.
The co-op has struck a deal to sell Plumrose to Brazil-based meat group JBS for US$230m.
JBS said the acquisition, which is subject to competition approval in the US, was part of its strategy to build a portfolio of "branded, high value-added prepared foods".
Danish Crown said it had decided to focus on other parts of its business under a recently-launched corporate strategy it has dubbed 4WD.
"The focus of Danish Crown's 4WD strategy is to lead our home markets in Northern Europe, to further grow our positions in Asia and to expand our leading position in casings globally. We have therefore decided to sell Plumrose USA," Danish Crown CEO Jais Valeur said. "Selling Plumrose USA is a step forward in achieving the long-term goals of the 4WD strategy. We have strengthened our financial capacity quite substantially. This gives us extensive room for manoeuvre and for taking part in what I would call a necessary consolidation of the food sector in our four home markets."
Danish Crown's four "home" markets are Denmark, Sweden, Poland and the UK, while its strategy also includes plans to expand its exports to Asia.
Earlier this month, Danish Crown announced the acquisition of UK foodservice company Leivers Brothers for an undisclosed sum.
Last month, the co-op warned more than 100 jobs could be axed at its site in the UK town of Redruth as a result of changes to shift patterns.
In January, Danish Crown snapped up German beef processor Teterower Fleisch in a move the company said would make it a "major player" in the northern European market for organic beef.