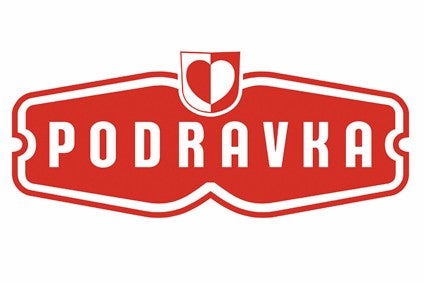 Podravka saw its profits slide 70% in the first quarter of the year, with the Croatia-based food and drinks group citing a range of factors, including the financial pressure on regional retailer Agrokor.
The Vegeta spices and Kviki snacks owner booked net profit of HRK18m (US$2.6m) for the first three months of 2017, down from HRK60.1m a year earlier. Podravka's operating profit fell 65.2% to HRK28.2m.
The company pointed to the cost of share options but also listed a number of reasons for the fall in its first-quarter revenues, which were down 8.4% at HRK913.2m.
"The timing of Easter holidays, the escalation of crisis of the most significant customer in the Adria market, the absence of sales of beverages following the sale of this business last year, as well as different dynamics in selling and marketing activities on the majority of other markets of the food segment could not be fully compensated by positive trends in the pharmaceuticals segment revenues," Podravka said.
"The level of profitability recorded is primarily under the impact of movement in revenues that decreased compared to the same period of the previous year, as well as of the costs of a larger number of exercised share options compared to the comparative period."
Agrokor, the Croatia-based food manufacturer and retailer, is the largest retailer in the Balkans. It is now under the control of the country's government as it looks to restructure a debt-laden balance sheet. It has reportedly struggled to pay suppliers on time.
Last autumn, Podravka sold a mineral water business to central and eastern European soft drinks company Kofola CeskoSlovensko.
Looking at the results for the early weeks of the second quarter, Podravka said: "Indicators of sales movements in the 2nd quarter indicate the recovery of trend in their realisation and the company continues with activities aimed at profitability and operating risks management."
In 2016, Podravka posted net profit of HRK179.3m, up from HRK157m in 2015. Podravka was also able to report an increase in operating profit, which climbed to HRK117.1m in the period, up from HRK91.1m in 2015. Revenue rose by 15.4% to HRK4.19bn.