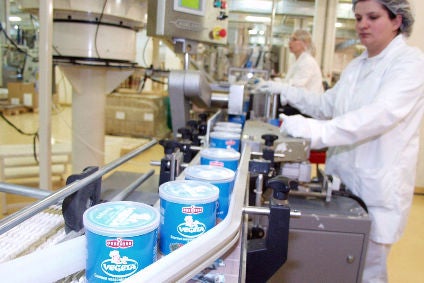 Podravka, the Croatian food and pharmaceuticals company, has signed a deal with the Adriatic Group for their products to be distributed in Germany, Austria, Switzerland, France, Holland, Belgium and Luxembourg.

"Aiming to further internationalise our company and to achieve stronger presence of Podravka products in the region of Europe, we have decided to cooperate with renowned company Adriatic Group," said Zvonimir Mršic, president of the Podravka management board.

"We believe that through stated cooperation we will make an additional step forward and become even more available to consumers on those demanding markets."

Podravka, whose key brands include Vegeta, Podravka soups and Lino baby food, said its products were already present in the markets, but it had decided to change the distributor to Adriatic and boost its market presence.

"Cooperation with Podravka represents for us a great recognition, because this truly is a respectable international company with recognisable brands. Adding Podravka products to our distribution portfolio additionally strengthened the position of Adriatic Group as the leading distributor of products from our region to the EU market" said Adriatic Group's director Amir Bekic.

Last week Podravka announced an increase of 5.8% in its half-year profits to HRK97.3m (US$14.3m), largely due to its acquisition of Slovenian food maker Zito Gropu last year, which helped to offset large foreign exchange losses.

The company's sales revenue leapt by over 26% in the year to HRL1.99bn in the January to June period, with its main food business generating a 34.3% growth to HRK1.6bn thanks to the consolidation of Zito, which became effective as of October last year.