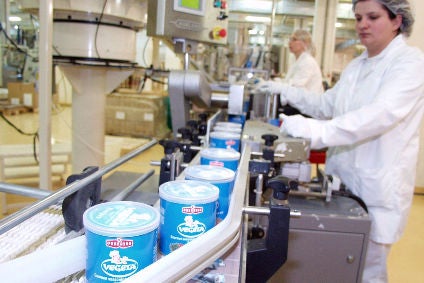 Podravka, the Croatian food and pharma company, has seen sales grow in the first nine months of the year, lifted by its food business.
The company revealed total sales increased by 23% to HRK3.03bn (US$447.1m). Food sales were up 30%, rising to HRK2.47bn.
"Despite increased negative impact of exchange rate differences, with additional activities we have managed to increase the profitability of our company and increase sales in all regions," president Zvonimir Mršic noted.
Mršic said Podravka's efforts to grow export sales are paying off, with overseas sales now accounting for 34% of group sales. "Increased share of export markets in total achieved results confirms that strategically growing on foreign markets is completely justified," he said.
Podravka has been working to expand its overseas operations. Earlier this year, Podravka signed a deal with the Adriatic Group for their products to be distributed in Germany, Austria, Switzerland, France, Holland, Belgium and Luxembourg.
Podravka revealed its net earnings in the nine-month period rose 8.6% compared to the same period a year earlier, totalling HRK142.2m.