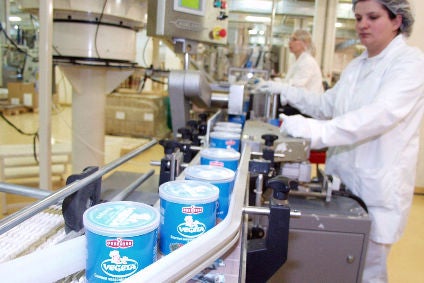 Croatia-based Podravka Group said first-quarter sales grew by almost one-third thanks to its acquisition of Slovenia's Žito.
The company said sales in the three months increased 31.3% year-on-year, rising to HRK1.03bn (US$158.7m). Excluding the Žito acquisition, sales increased 5.2%. Around 70% of sales were generated in international markets, the company stressed.
"The results of the first quarter of this year confirm the continuation of positive trends in the business, which shows that the company is ready to further organic and inorganic growth. After successfully completed restructuring and recapitalisation, acquisition of Zito, starting the second phase of internationalisation and with a very low debt level, the necessary conditions were created so we could continue with the ongoing consolidation in the segment of the food industry and distribution in the area of the Adria region and wider," said board president Zvonimir Mršic.
The group acquired majority control of Slovenian pasta-to-confectionery firm Zito last April. In October, Podravka submitted a takeover bid for the rest of Zito. The deal for the remaining of the shares was finalised in March this year.
Podravka said its first quarter net profit totalled HRK60.1m compared to HRK59.8m a year earlier. EBITDA rose to HRK126.9m, up 18.6% year-on-year.