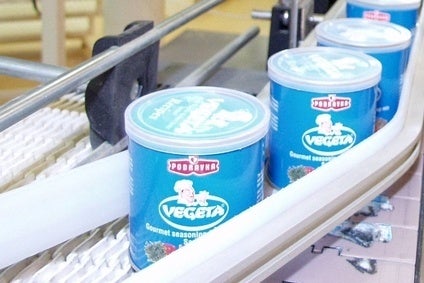 Podravka, the Croatia-based food-to-pharma company booked a 60% jump in net profit for the first nine months of the year thanks to increased sales and the lapping of one-time expenses that hampered profits at its food business last year.
The business said net profit for the first nine months of 2015 totalled HRK131m (US$19m), compared to HRK 82m last year. Higher profits were supported by the performance of its food unit, which "was not encumbered with severance payment costs", Podravka said. Food profit totalled HLR110.5m, up 139.9% on last year's profit of HKR46.2m.
Sales increased to HRK2.56bn, supported by growth of 1.8% in the food unit, where sales increased to HKR1.99bn. The company stressed its sales performance was hit by the movement in the Russian rouble and, stripping out currency exchange, food sales were up 2.2%.
"This is the third quarter in the row to have achieved significantly better business indicators, comparing to the same period, and significantly better indicators comparing to the situation in the market," board president Zvonimir Mršic said. "A lot of work and knowledge has been invested in creation of this new and better Podravka. We have completed one stage which seemed quite difficult, and more and more challenge lies ahead. Achievements, team and cumulated experience and knowledge can provide us with a chance that we are ready and capable of responding to this. This year is not our goal, it is our beginning because in significant measure we have become aware of how much we actually can."