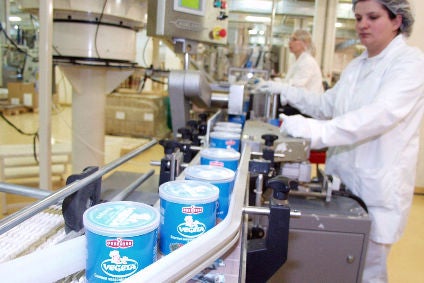 Croatian food and pharmaceuticals company Podravka has said its newly-launched Food Solution division is to target new international business and "make a breakthrough" in the horeca channel.
The move follows the recent construction of a 1,500 sq m dedicated Food Solution factory specialising in the production of fresh made and semi-ready meals.
Podravka said it currently manufactures 130 meal products for institutions including the army, police, hospitals, bistros in shopping malls and companies' in-house restaurants.
The president of Podravka's management board Zvonimir Mršic said in response to "positive reactions from domestic buyers and inquiries from other countries" the company intended to turn the Food Solution programme into "a new international business".
Food Solution senior vice-president Peter Fuchs the new division was an opportunity "to give buyers the necessary know-how on how to use products, help them with the preparation of menus, organise kitchen tasks and personnel and plan investments in kitchen equipment, in addition to providing high-quality products".
Earlier this year, Podravka signed a deal with the Adriatic Group for their products to be distributed in Germany, Austria, Switzerland, France, Holland, Belgium and Luxembourg.