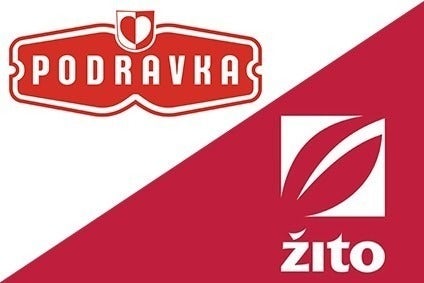 Croatia-based food group Podravka has struck a deal to buy over 51% of Slovenian confectionery-to-pasta firm Zito for EUR33m.
Podravka has been linked to the 51.55% stake – owned by a consortium of investors – in recent weeks.
Announcing the deal, which remains subject to regulatory approval, Podravka said the two companies had a "very complementary product range".
"What is also significant is the fact that Zito has a leading position in several product categories, such as bakery products, flour and mill products, teas, mono-seasonings and frozen bakery and other products," Podravka said.
"With this purchase of shares of Zito, Podravka consolidates its position – i.e. becomes a leader in several product categories – significantly improving its market strength and negotiating power with the buyers."
Slovenian sovereign investment fund SDH had been one of the members of the selling consortium. Podravka, it said, "submitted the best bid" and added: "According to the assessment by the consortium of cellers, Zito will acquire a long-term strategic and experienced owner from the food and beverage industry, enabling Zito to grow and develop outside Slovenia."
Zito's brands include its namesake bread, Zlato Polje pasta and Gorenjka chocolate. Last year, the company generated sales of EUR113.7m, operating profit of EUR3.7m and net profit of EUR3m. In 2013, Zito saw sales of EUR110.9m, with operating profit reaching EUR3.1m and net profit hitting EUR2.2m.