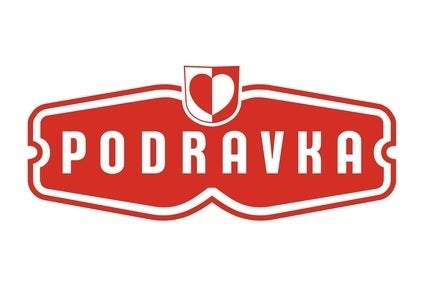 Croatian food-to-pharma group Podravka has reported a jump in annual profits despite a fall in sales from its food and drinks division.
Food and beverages account for three-quarters of Podravka's sales but improved profitability from the business offset a slide in revenues and boosted group earnings in 2014.
Podravka booked net profit of HRK92.5m (US$13.6m), up 38% on 2013. EBIT was 18.8% higher at HRK155.7m.
The company, which makes products from baby food to snack bars, said it benefited from "favourable price trends of key raw materials" and lower depreciation and staff costs. It also enjoyed lower finance charges and lapped a year when impairment costs were higher.
The lower impairment costs, plus a fall in logistics and marketing expenses, meant Podravka's food and drinks arm moved into the black in 2014. It made a net profit of HRK28.8m, versus a net loss of HRK23.4m in 2013.
Food and drinks sales dropped 4.1% to HRK2.66bn. Excluding the impact of Podravka's restructuring measures in 2014 and foreign exchange, sales dipped 0.6% to HRK2.56bn. It pointed to a 5.5% fall in sales in Croatia amid a "poor" macroeconomic environment. The company also cited competition from overseas firms and private-label companies in its domestic market
The company did enjoy higher underlying group sales outside Croatia. It saw sales in western Europe rise "in all categories, primarily culinary in the market of Germany" and pointed to higher revenues in Russia.
Podravka has four food and drink units – culinary; sweets, snacks and beverages; baby food, breakfast foods and other food; and meat products. The latter was the only unit to see sales rise in 2014, helped by sausage sales in Croatia.
Profits from Podravka's pharma business fell in 2014. Sales on a reported basis were lower but rose once foreign exchange is excluded from the results.