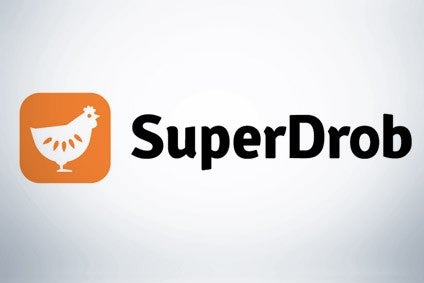 Poland-based poultry group SuperDrob is investing PLN50m (US$13.6m) to build a new feed production facility in the mid-eastern town of Luków and expects to create 40 to 50 jobs from the project.
The company is also seeking to double chicken slaughtering capacity at another site in Lublin.
Owned and run by the Lipka family, SuperDrob estimates its investment at Luków will lead to the production of 20,000 tonnes a month of feed mixtures for broiler chickens. The "green" facility is located in the newly-created Luków subzone of the Tarnobrzeg 'Special Economic Zone' and will manufacture crops-based feed products.
Founded 25 years ago, SuperDrob specialises in the production and processing of poultry meat, with half of its products for sale outside Poland, including the UK, France, Germany and other EU countries, as well as China. The company currently employs more than 2,500 people across its seven subsidiary companies and booked revenues of PLN1bn last year. Its main processing plants are located in the town of Karczew,near Warsaw, and in the cities of Lódz and Lublin.
Lublin hosts two sites, SuperDrob's Poultry Hatchery in the village of Turka and the Poultry Slaughterhouse at Zimna Road in Lublin.
The company's own-branded products include fresh poultry meat, processed pre-seasoned and flavoured poultry, in addition to sausages and ham.
Tadeusz Baranowski, the company's representative for the integration of capital investments, said: "We are planning to double the slaughtering and portioning of chickens in our Lublin plant. We cooperate with the local breeders and we have very good raw material, but at the same time we have to carry on with necessary investment. We are going to invest in areas related to environment protection as well as in technologies concerned with the safety and security of a meat-processing plant."
Around 500 workers are based at the Lublin plant and SuperDrob said it is looking to add more jobs, although it did not specify numbers.
Thailand-based food giant Chareon Pokphand Foods took a 33% stake in the Polish firm last year.