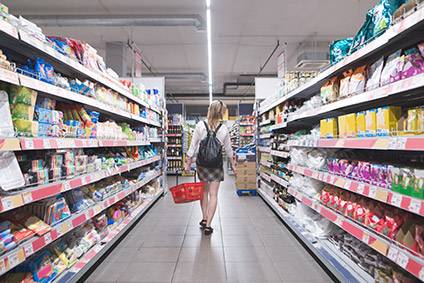 Poland's competition watchdog is to look into the use of retrospective discounts in the contracts between suppliers and grocery retailers.
The country's Office of Competition and Consumer Protection, or UOKiK, is studying whether, through the rebates, retailers gain an unfair advantage over small- and medium-sized enterprises.
Last year, Portugal-based retailer Jeronimo Martins, which is the largest grocer in Poland through its Biedronka chain, was charged by UOKiK for its contracts with fruit and vegetable suppliers.
"The suppliers of products to the Biedronka chain did not know at the time of signing the contract whether they would be forced to grant an additional discount or how big it would be. I decided to check the rebate policy of other retail chains as well," Tomasz Chróstny, UOKiK's president, said. "Therefore, at the beginning of July, I initiated explanatory proceedings in which we will examine the practices of 19 other entities of this type. We want to take a close look at whether they are not taking advantage of their contractual advantage by applying retrospective discount mechanisms to small and medium-sized enterprises."
In a statement, UOKiK said the use of retrospective rebates may lead to a situation where suppliers "achieve declining financial benefits as sales increase – in extreme cases, leading to a situation where cooperation becomes unprofitable, and withdrawal from the contract is associated with significant financial penalties".
just-food has approached leading retailers in Poland, including Biedronka and Carrefour, for comment.