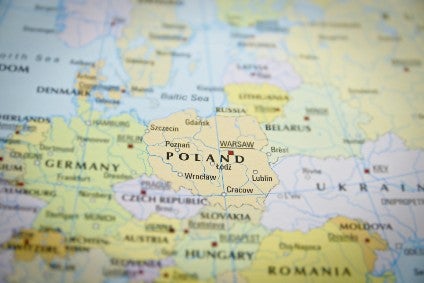 The scandal that has erupted over a Polish TV documentary showed an abattoir killing sick cows, sending the meat on for human consumption, should be treated as an isolated incident, say industry bodies scrambling to mitigate harm to the sector's reputation.
These associations have also called on the Polish government to swiftly punish the slaughterhouses that are responsible and to strengthen controls on meat processing in Poland.
Their call comes as veterinary experts from the European Commission continue an inspection of the Polish meat industry to ensure such practices are not widespread.
A statement from the Stowarzyszenie Rzezników i Wedliniarzy Rzeczypospolitej Polskiej (Polish Association of Butchers and Meat Producers) insisted this was not the case. "We condemn such behaviours. The case should be treated incidentally and as one that has no influence on the quality of meat produced in Poland."
That said, the association warned the current penalties in Poland for breaching meat safety laws were inadequate. "In our opinion, the severity of punishing should discourage the achievement of easy and unethical profit," it added.
Meanwhile, Witold Choinski, president of Zwiazek Polskie Mieso (Polish Meat Association), said Polish beef farmers had already seen prices fall 15%, and export orders dipping. He warned if this price continued farmers would face a loss of anticipated revenue of PLN600m (US$158m). US government figures estimate the 2017 Poland national herd at 5.97 million head.
Choinski added the industry did not want to wait for the Polish government to boost controls, saying his association has offered "round-the-clock monitoring of delivery trucks and slaughterhouses", noting "manufacturers want to take on this cost".
In response, the EU has sent inspectors to Poland to assess the situation.
Poland's agriculture minister, Jan Krzystof Ardanowski, said a 24-hour presence of on-site veterinary surgeons would be introduced "immediately" at slaughterhouses where they were not already in place. "We want to make statutory [legal] changes in consultation with the European Commission, which will remedy this situation in a systematic way," he added.