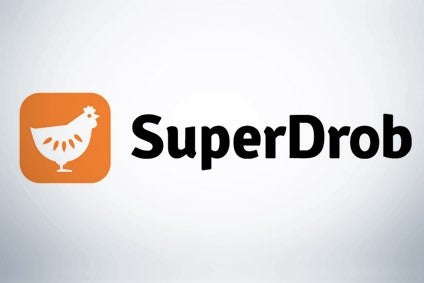 Poland-based poultry group SuperDrob has concluded an agreement with Indykpol to acquire two of its chicken processing facilities.
The purchases, plans for which were first announced in December, take in a chicken slaughtering site in Lublin and a hatchery in Turiec, both in Lublin Voivodeship province, according to a statement, which did not reveal the cost incurred.
SuperDrob is a family-owned poultry business formed in 1993 and is part of the SuperDrop Capital Group. Its customers include Carrefour, Lidl and Makro. The company delivered PLN1.1bn (US$321.9m) in revenues in 2016, compared to PLN1.3bn for fellow poultry processor Indykpol.
Jaroslaw Kowalewski, vice president of SuperDrob, hinted the company could be willing to make further acquisitions.
He said: "This is the implementation of the announced plans of the SuperDrob Capital Group. We are strengthening the production structure and we are still observing the market in terms of possible acquisitions.
"The purchase of a chicken slaughter plant and hatchery allows us to increase production capacity, thanks to which we will be able to offer more products on the wider market."
SuperDrob exports to European countries including the UK, France, Germany and to China. Its own-brand products include fresh poultry meat, processed pre-seasoned and flavoured poultry, in addition to sausages and ham.
Thailand-based food giant Chareon Pokphand Foods took a 33% stake in the Polish firm last year to gain entry to the country's poultry market.