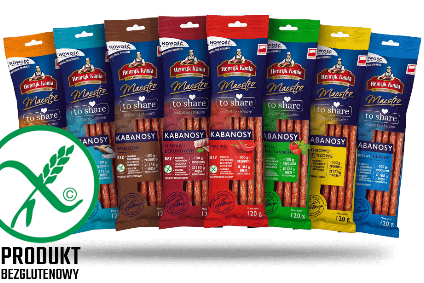 Troubled Polish meat business Henryk Kania has described a bid to take over the business by local peer Tarczynski as "premature".
Henryk Kania invited proposals in July from financial institutions to raise funds for working capital as the meat processor underwent restructuring following operational difficulties. It was seeking between PLN25 (US$6.5m at the prevailing exchange rate) and PLN50m either in the form of a loan or other funding. However, it did not say it was looking to sell the business.
But in a filing to the Warsaw Stock Exchange, Tarczynski said it had made an offer, for an undisclosed amount, to acquire Henryk Karnia.
Nevertheless, Henryk Kania claimed in a statement that the offer was submitted in violation of Polish financial regulations as Tarczynski, which specialises in processed pork and poultry meat products, sent its bid to the company's court supervisor rather than to its management board.
Tarczynski said it submitted its offer on 21 August, expressing "initial interest in acquiring organised assets".
But in response, Henryk Kania said it denied that the Tarczynski letter "constituted an important conditional offer to purchase an organised part of the issuer's enterprise".
It added: "Any offers to purchase assets belonging to the company should be directed to the company's management board and not to the court supervisor. Otherwise, such offers may not have any legal effects."
Henryk Kania also disagreed with Tarczynski's statement that its restructuring proceedings had not yet led to a solution that could satisfy stakeholders: "The company has not made final decisions regarding the direction of further restructuring activities and how to satisfy creditors under the arrangement. Various options are currently being considered, so as to satisfy the creditors of the company as much as possible."
Henryk Kania added: "The manifestation of the alleged 'offer' in a situation in which it is not yet known whether sales are planned at all is at least premature, as long as it is not intended to mislead the creditors and shareholders of the company."
It said: "The issuer is of the opinion that the publication of the current report creates the erroneous impression in the public opinion that the restructuring proceedings will be discontinued and then the sale of the company will be carried out."
The company has asked the Polish Financial Supervision Authority to initiate explanatory proceedings to clarify whether Trzebnica-based Tarczynski has violated market manipulation rules.
In July, Henryk Kania, based in the city of Pszczyna in south-west Poland, said it expected the process to find a lender to be completed by the end of that month.
The company manufactures traditional Polish pork sausages Kabanos, cold meats, ham, pate, bacon and frankfurters. It supplies retail chains in Poland, including Jeronimo Martins' Biedronka, Carrefour and Lidl.
In June, Henryk announced it had "significantly" reduced production and was considering halting output completely amid a 30% increase in raw material costs, which led to the firm needing additional funding to support the business.