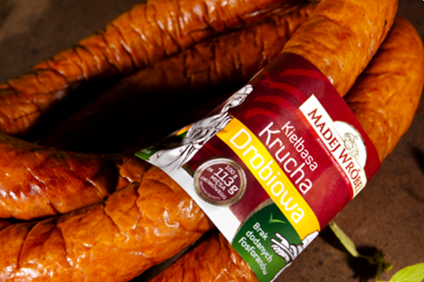 Poland's competition watchdog has been asked to approve merger plans that would create one of the country's "largest meat processing groups".
The proposals would see meat processors Unimies and ZM Peklimar merge with family-owned sausages and meats producer Madej Wróbel, to create an entity with combined annual sales of around PLN1bn (US$246m).
Omega Holding, which is controlled by Polish businessman Zbigniew Dworakowski, who owns Unimies and Peklimar, has applied to Poland's Office of Competition and Consumer Protection to merge with Madej.
Hanna Orlowska, the managing director of CIC Corporate Finance, which is advising Madej on the merger, told just-food today (15 March) the move was in line with market expectations of increasing "consolidation and concentration" within the meat processing industry.
Last month, Polish meat processing peer QFG confirmed plans to invest around PLN400m (US$100m) in its Pionki facility in central Poland by the end of 2022, with the creation of an additional 1,000 jobs.
QFG, which is majority-owned by US private-equity group Highlander Partners, said it also planned to build a "hi-tech poultry slaughterhouse" at another facility on the outskirts of the city of Radom, also in the country's central region.