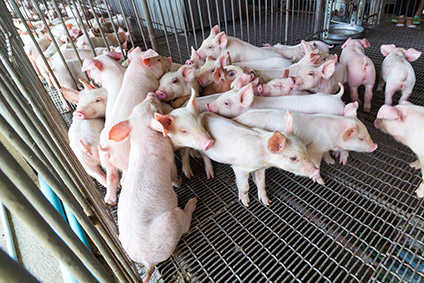 A US federal court has dismissed price-fixing lawsuits filed against a host of pork companies including Tyson Foods and Pilgrim's Pride by a clutch of consumers, Reuters reports.
The lawsuits accuse the companies – the others being Hormel Foods, the US arm of Brazil's JBS and WH Group's Smithfield Foods, along with data provider Agri Stats Inc. – of inflating prices in an effort to boost profits in cases dating back to 2009.
Reuters said chief judge John Tunheim of the federal court in Minneapolis dismissed the case on account the plaintiffs failed to show "parallel conduct" among the companies, which have a combined market share in the US in excess of 80%. And further, the plaintiffs failed to allege any agreement to rig prices, and that supply and capacity actually increased, according to the news agency.
Reuters added the case covered 13 lawsuits brought by consumers who bought pork at grocery stores and other retailers for their own use, "direct" purchasers of pork, and "indirect" purchasers who bought pork for commercial food preparation.
Brian Clark, a lawyer for the direct purchasers, said his clients expect to amend their complaint. Reuters said lawyers for the other plaintiffs did not immediately respond to its requests for comment.