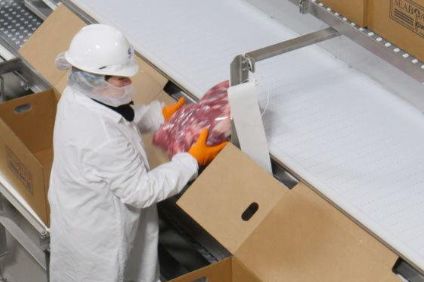 Seaboard Triumph Foods has announced its intention to significantly ramp up production at its plant in Sioux City, Iowa.
The US firm, which sells pork in its home market and internationally, has targeted mid-October to begin second shift pork processing at the facility. After a ramp-up period to reach full second-shift production, the new pork processing plant will employ more than 2,000 people and process 21,000 market hogs daily.
In nearly doubling its capacity, it is responding to increasing pig supplies coming online.
Since May the new pork processing plant has been running limited operations on second shift while hiring and training for the second shift.
Mark Porter, Seaboard Triumph Foods' chief operating officer, said: "We are extremely thankful and proud of the entire team who has made this moment possible. With their commitment and dedication to make first shift fully operational, we all are looking forward to the second shift ramp up,"
The Sioux City plant started first shift operations last September after a two-year plant construction project. The design of the facility incorporates robotics and other innovative technologies.
The plant produces pork products under the domestic Prairie Fresh Pork brand and Seaboard Farms international brand. It also supplies Daily's Premium Meats with raw materials for its premium pork products, including raw and pre-cooked bacon.
Seaboard is part of the Seaboard Corporation, an international agribusiness and transportation company engaged in pork production and processing and cargo shipping.