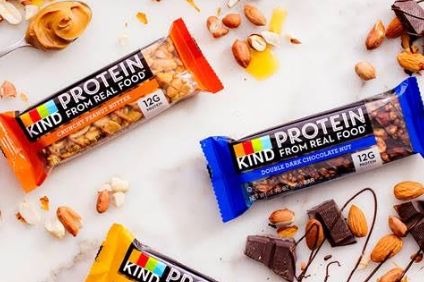 Swiss investment bank Credit Suisse is predicting a period of portfolio re-shaping amongst US food groups.
In a new research report, its sector analysts said recent deals, such as the acquisition of snacks business Kind by Mars and J.M. Smucker's divestiture of its Crisco oils and shortenings operations to B&G Foods, are "just the beginning of a portfolio re-shaping 'revival' in the food sector".
Credit Suisse said the Covid-19 pandemic has "provided a shot of adrenaline to these companies' balance sheets that increases their financial flexibility", and suggested food business management teams continue to express their desire to either shift the weight of their portfolios toward higher growth segments or divest slower growth brands.
It added that subdued valuations for major food companies indicates continued market scepticism about whether these portfolios can maintain positive sales growth once consumers regain their mobility. It also suggested that timing is key as "they probably can fetch better-than-normal valuations for the slower growth brands in their portfolios that benefited from stronger sales during the pandemic".
In terms of specifics, Credit Suisse said it expects food firms such as Tyson Foods, Hormel Foods, Conagra Brands, Kellogg and Unilever to "strike a balance between extending their existing brands and making small tack-on acquisitions to expand their presence rather than try to make a bid for the market leaders".
But it said Conagra might consider divesting some of its US$1bn of refrigerated brands "given its lack of scale in the refrigerated aisle and because it has a tax asset of $680m to offset capital gains that expires in FY-21".
Its report reviewed more than 30 companies and analysed the pros and cons for consolidation. It highlighted a number of businesses where such activity could take place.
"We put a relatively high probability on a takeout of Hain Celestial Snacks ($300m in sales) and Simply Good Foods ($900m sales) owing to consolidation trends in the snack category and the relatively 'un-entrenched' nature of the ownership," it said.
"We also highlight private companies Amy's Kitchen ($500m in sales) and Herr's Foods ($185m) as highly attractive assets, but we have assigned lower probability because of their family ownership and independent mindset."
More generally, Credit Suisse said valuation is a significant obstacle for acquisitions, especially in plant-based foods.