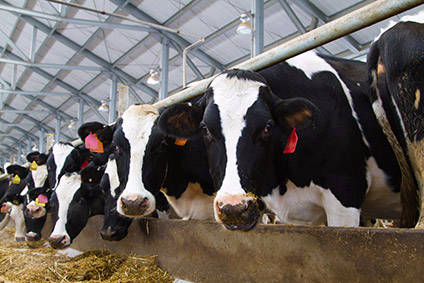 Portugal's agriculture minister has called for a return to a milk quotas in the EU if the bloc is to "save" its dairy sector.
Luis Capoulas Santos said the EU had "taken a wrong decision to end the quota system" and said Portugal's dairy farmers "deserve the support of the government" because of a continued fall in prices in the sector.
EU production quotas were scrapped in April 2015. Capoulas Santos blamed the EU for triggering the decline of the dairy sector by ending the quota system. "In doing so, the EU released the full potential of production in Europe, which led to increased supply and, when in a market economy there is an increase in supply, prices fall."
The minister said a majority of EU member states remained opposed to a reintroduction of milk quotas but he added: "In the last nine months I have witnessed very important position changes in the Council of Ministers about EU agriculture and I am convinced that, sooner or later, a replacement mechanism of production limits will have to be adopted in Europe, if Europe wants to save its dairy sector."
Earlier this year, the France-based dairy co-operative Sodiaal said it would make savings and put off some of its spending this year because of a "crisis" in the dairy sector. Sodiaal said it would look to save EUR41m (US$45.3m) in 2016.
In a related move, the Italian government signed a legislative decree making origin labels mandatory for milk and dairy products sold in Italy. The labels would note the country origin of their milk and where packaging and processing took place. The law is designed to protect Italy's milk sector, which has suffered from falling prices, notably since EU production quotas were scrapped.