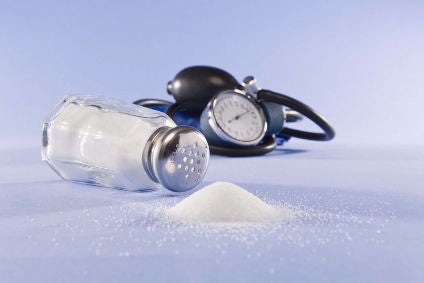 Portugal is proposing introducing a 'salt tax' on certain foods in its 2018 state budget to fund government programmes promoting health and the prevention of diseases.
A budget draft presented to the country's political parties for consideration includes a clause to charge a levy on pre-packed foods with a high salt content: wafers and biscuits, foods incorporating cereal flakes and pressed cereals, and fried or dehydrated potatoes made for consumption.
In the event the tax is approved in the final budget on 28 November, Portugal would flick over another domino in the pack of European nations imposing or considering fiscal measures to tackle rising obesity.
Poland, Romania, Estonia and Ireland are among other EU countries that are either weighing up or have taken fiscal action to curb consumption of foods and/or beverages high in salt, sugar or fats.
Portugal laid down its first card in January by putting a tax on sugary drinks, while the UK is set to introduce a similar levy next April.
With respect to Portugal's latest initiative, items with a salt content of less than one gram per 100 grams of product would be tax-exempt. Products purchased outside of the country would be subject to the tax unless for personal consumption.
The taxable rate would be based on the number of kilograms per finished product and charged at EUR0.80 (US$0.92) per kilogram.
Portugal's definition of 'pre-packed' foods falls under the banner of European Union regulation 1169/2011 concerning labelling, which "guarantees consumers their rights to adequate information".
Not every European country that has introduced fiscal measures has ended up keeping them in place. In 2013, Denmark scrapped a tax introduced two years earlier on the level of saturated fat in foods.