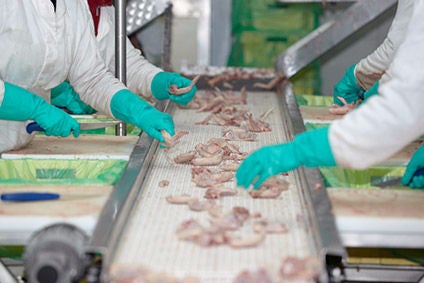 Food producers and retailers in Portugal have signed a voluntary "code of good business practice" aimed at introducing more "ethics" to foster better relations between the country's hypermarkets and suppliers including farmers.
Six national organisations including the National Confederation of Agriculture (CNA) have signed up to the code, which the CNA told just-food also aims to improve cooperation across the agribusiness sector.
A CNA spokesperson told just-food: "In Portugal, the large distribution companies, hypermarket chains, sell more than 80% of the agrifoodstuffs. They are in a hegemonic position and have huge negotiating and political power." This creates an "imbalance" between the production sector and large distribution companies "which always favours the latter".
Small and medium-sized farms in Portugal "only receive 20% of the final value the consumers pay for their food and, on many occasions, this 20% doesn't cover production costs", the spokesperson said. "This voluntary code serves as a framework for bilateral 'business' between each of the hypermarkets and their individual suppliers, such as in discussing future contracts," the spokesperson said.
The CNA said the code "as a small step towards improving relations" by "setting a standard of 'behaviour' that is more respectful to the rights and interests of the agrifood suppliers".
The other organisations that have signed the code are the Portuguese Association of Distribution Companies (Aped), the Portuguese Farmers Confederation, the Portugal Commerce and Services Confederation, the Portugal Business Confederation and the Confederation of Farmer Cooperatives (Confagri).
Aped and Confagri did not respond to requests for comment.