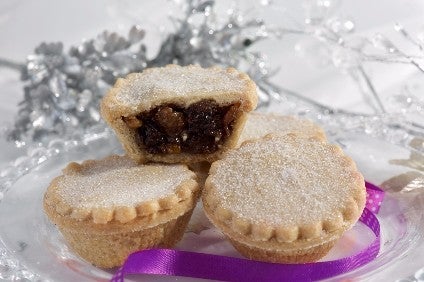 UK gluten-free bakery Bells of Lazonby has signed a distribution deal that will allow its products to be sold in Australia.
Bells of Lazonby said it has taken the decision partly to hedge its bets in the post-Brexit trading environment.
Cumbria-based Bells of Lazonby, which can trace its origins back to 1946, has secured an export deal with Australia's Bakery Depot to sell its We Love Cake brand in the country from September.
It has agreed to send 200,000 mince pies and 100,000 ice fruit cake slices. They will be available across 700 Woolworths stores.
Bakery Depot specialises in importing and distributing bakery products across Australia.
Michael Bell, marketing director of Bells of Lazonby, said: "This is the first significant piece of export business we have done under our own steam.
"We will be going out there in late November/early December to see how it has been received and to see if there are any other opportunities in the Australian market."
Bell said with the UK being relatively advanced when it comes to products such as gluten-free has opened up export opportunities.
"We are pioneers in the specialist diet market and the free-from market here is one of the best established globally so we do get a lot of requests," he said.
However, Bell said there is also an economic imperative for seeking to expand its horizons.
"Post-Brexit the raw material costs have gone up so we thought it made sense to do some desk research to see which markets our products would be best received in," Bell said. "Australia figured highly and Bakery Depot got in touch with us at around the same time."