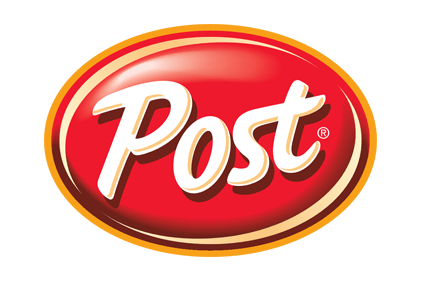 Post Holdings, the US food group, today (17 November) booked lower annual losses on the back of higher sales but the company saw its top line decline in the fourth quarter.
The Grape Nuts cereal owner recorded a loss of US$3.3m for the year to the end of September, down from $115.3m a year ago.
Post's operating income jumped more than 156% to $545.7m. Adjusted EBITDA stood at $933.9m, up 42.1% on the year.
The company's annual net sales increased 8.1% to $5.03bn, with sales up from three divisions – Post Consumer Brands, Active Nutrition and private label.
However, sales from Post's Michael Foods Group, which supplies products including eggs, cheese and pasta, fell from $2.31bn a year ago to $2.18bn.
In the fourth quarter, group net sales fell 3.7% to $1.26bn. Post's Active Nutrition saw its sales increase, although the private label, consumer brands and Michael Foods Group divisions saw sales fell.
Sales from Michael Foods Group, the largest division by annual sales, dropped 11.6% in the fourth quarter amid lower egg prices.
For the year ahead, Post forecast adjusted EBITDA of $910-950m. It predicted an estimated "significant decline" in adjusted EBITDA from Michael Foods Group, which it said would be offset in the consumer brands division, growth from Active Nutrition, the company lapping $50m in investment in brands and "above-target" incentive compensation last year.