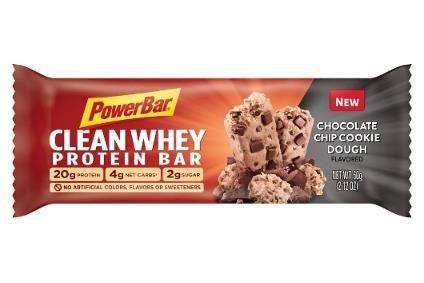 Post Holdings has added a new range of Clean Whey protein bars and drinks to its PowerBar range as part of a move to relaunch the brand.
The US company said the new products are responding to consumer demand in the US for "cleaner ingredient" products.
The bars and drinks contain no artificial sweeteners and have two grams of sugar. Post said the bars and drinks contain "high-quality whey protein for sustained energy".
Research and development vice-president Eric Zaltas said: "Clean foods have risen in popularity over the years as consumers have become more health-conscious and savvy regarding how to power their bodies both on and off the field. PowerBar Clean Whey protein bars and drinks are on-trend with the movement toward removing artificial sweeteners, colours and flavours from foods and utilising high-quality proteins, like the whey protein we use in the Clean Whey product line."
Post said the line comes amid a complete relaunch of PowerBar as it "unveils a more approachable personality". The company added: "With ongoing new product launches, PowerBar is reminding all active players in the sports world that its food and beverages offer convenient, nutrient dense and great tasting options."
PowerBar vice-president of marketing Doug Cornille said earlier this year the company "committed to better understanding our consumer and evolving our food and beverages to re-establish PowerBar as a brand for all athletes, including the many social sport enthusiasts who celebrate the joy and community of sport each week".
Cornille said: "Our new Clean Whey product line is just another step in our journey to become more transparent and to power these communities through improved and on trend nutrition."