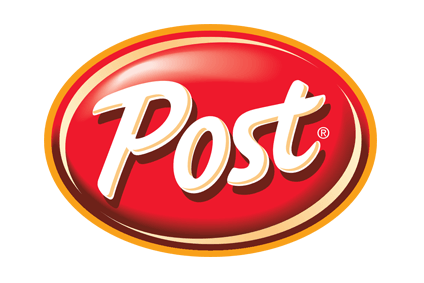 Post Holdings, the US-based branded and own-label food manufacturer, is weighing up what to do with its private-label business.
The company said today (11 January) it planned to "explore a range of strategic alternatives" for the division, which manufactures nut butter, pasta, granola and dried fruits and nuts for retailers, distributors and manufacturers.
The alternatives include an IPO, a placement of private equity, a sale of the assets or a combination with another business, the group said.
Post plans to first combine the private-label businesses – nut butter unit Golden Boy, pasta supplier Dakota Growers and snacks-to-granola arm Attune Foods – into one, with Jim Dwyer, the president and CEO of another of its divisions, Michael Foods Group, at the helm.
"Private brands will continue to be a strong growth driver across all trade channels and customers," Dwyer said. "It's exciting to create a business singularly focused on partnering with customers to profitably grow our respective businesses."
Rob Vitale, Post's president and CEO, added: "We believe Jim Dwyer's leadership will drive value creation in our strategic private brands businesses. We further believe the best structure to support Jim and his team is likely outside of Post's full ownership and we will aggressively explore creative alternatives involving direct capital and/or strategic partnerships."
Post said it expects to report the private-label assets as one segment from the second quarter of its 2018 fiscal year. In the fiscal year ended 30 September 2017, the assets reported net sales of US$791.2m, net earnings of $43.4m and adjusted EBITDA of $106.9m.
The company set up its private-label division – called internally Private Brands – in 2014 when it acquired Golden Boy. The division then comprised Golden Boy and Dakota. Post moved Dakota into its Michael Foods unit in the autumn of 2014 and added Attune Foods to the private-label division.
Meanwhile, Post, which owns breakfast cereal brands like Honey Bunches of Oats and Weetabix, also announced today it expected to finalise its acquisition of US chilled and frozen food maker Bob Evans Farms tomorrow. Post announced the US$1.5bn deal for Bob Evans in September.
The closing of the acquisition will also see Post rejig its operations elsewhere. It will set up a refrigerated retail business unit and a foodservice business arm.
Mike Townsley, the CEO of Bob Evans, will lead the refrigerated retail business, which will be made up of Bob Evans' retail business and Michael Foods' retail egg, potato and cheese operations.
Mark Westphal, the current CFO of the Michael Foods arm, has been named president of Michael Foods and will head up Post's new foodservice business, which will comprise the Michael Foods foodservice egg and potato operations and Bob Evans' foodservice business.