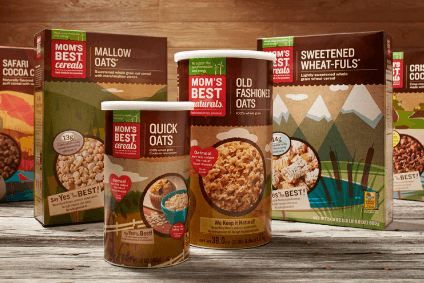 Post Holdings, the US food group, has reported higher second-quarter underlying EBITDA on the back of sales from last year's acquisitions of local cereal business MOM Brands and egg supplier Willamette Egg Farms, as well as savings from its consumer business.
The company's results for the second quarter to the end of March included higher net sales boosted by acquisitions but a fall in net income on the back of non-cash mark-to-market adjustments on interest rate swaps.
However, alongside the numbers for the quarter and for the first half of Post's financial year, the company raised its forecast for annual adjusted EBITDA. Post's adjusted EBITDA excludes items such as integration costs, expenses from plant closures and restructuring, as well as losses on assets held for sale.
For the second quarter, Post reported adjusted EBITDA of US$247.8m, up from US$149.2m a year earlier. Post pointed to the purchase of US cereal business MOM Brands in May, "synergy savings" within its consumer brands division and higher adjusted EBITDA growth on an organic basis from the company's Michael Foods Group business and active nutrition unit.
Second-quarter net sales were US$1.27bn, up or 20.7% year-on-year. The MOM Brands deal was a factor, plus Post's acquisition of Willamette Egg Farms in October, as well as organic sales growth. On a comparable basis, net sales inched up 0.9% on organic sales growth from Post's consumer brands, active nutrition and private-label business, which was partially offset by what the company called an "anticipated decline in sales" from Michael Foods Group. Volumes from Post's consumer brands business dipped 1.9%.
Post's second-quarter net earnings stood at US$4.9m, versus US$30.5m a year earlier. The company booked US$90.9m in charges from interest rate swaps.
For the first half of the year, Post generated net earnings of US$30.4m, against a net loss of US$66.8m a year ago. Adjusted EBITDA was US$483.4m, against US$276.8m in the first half of the last financial year.
Net sales increased 18.5% to US$2.52bn.
Looking ahead, the company estimates its annual adjusted EBITDA will reach between US$893m and US$913m. Its previous forecast was US$810-840m.