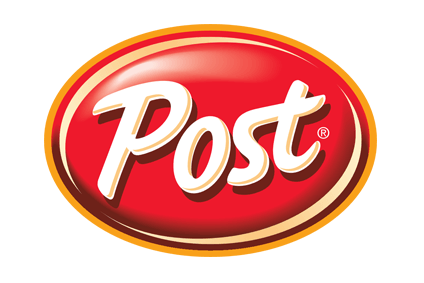 Post Holdings, the US food group, has raised its forecast for annual adjusted EBITDA on the back of increased sales and earnings in its first quarter.
Net income was US$25.5m in the three months to the end of December, compared with last year's loss of $97.3m, which resulted from higher interest and financial expenses, combined with lower sales.
Operating income increased to $132.9m versus $40.9m.
Sales grew to $1.2bn, from $1bn a year earlier. Post said the increase in sales was driven by its acquisition of US branded and own-label cereal business MOM Brands last year.
The firm raised EBITDA guidance to $810m-840m compared with previous guidance of $780-820m.
Results by segment
Post Consumer Brands
Net sales: Increased to $411.6m, up from $217.5m a year earlier. On a comparable basis – which includes results from the time Post owned acquired businesses versus when the assets were under previous ownership, while excluding figures from disposals – sales fell 0.9%. Growth in net sales and volume for Pebbles, Honey Bunches of Oats and co-manufacturers was offset by declines for MOM branded products, which cycled a heavily promoted period in the prior year.
Segment profit: Increased to $62.9m v $37.6m.
Michael Foods Group
Nes sales: Declined 2.2% to $586.4m. On a comparable basis, net sales declined 6.2%. Egg volumes declined 24.4%, as a result of the impact of avian influenza which reduced Post's egg supply available for sale.
Segment profit: $80.8m v $42.1m.
Active Nutrition
Net sales: Declined 11.2% to $115.8m. On a comparable basis, net sales declined 6.6%. Strong growth for Premier Protein shakes offset by anticipated declines at Dymatize and PowerBar.
Segment profit: $10.5m v loss of $6.3m.
Private Brands
Net sales: Increased 6.1% to $135.6m. On a comparable basis, net sales declined 3.3%. Decline in sales for nut butters and dried fruits and nuts, as well as granola and cereals.
Segment profit: $12.9m v $6.9m.