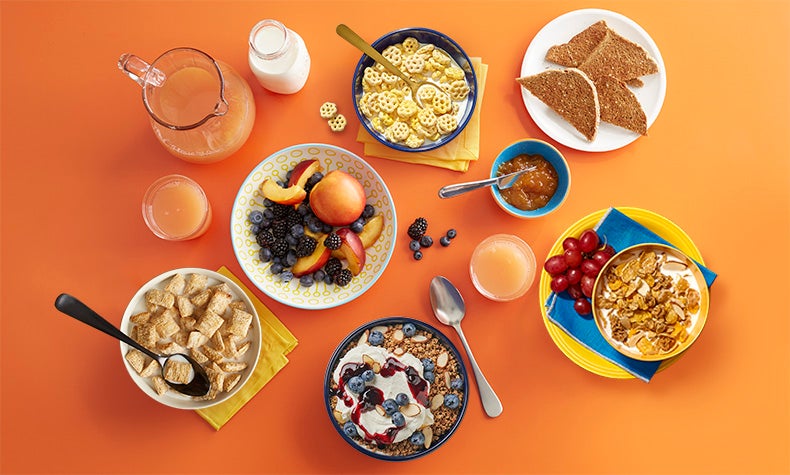 Post Holdings has signalled cost inflation is moderating, though the US food manufacturer expects UK margins to be pressured for the rest of the year.
Speaking to analysts after Post Holdings reported its second-quarter results, president and CEO Rob Vitale said UK consumers "remain under pressure from inflationary trends and food and energy" costs.
However, the Weetabix breakfast cereal brand stood up to what he argued was a "challenging environment", with UK grocery inflation running at a 45-year high.
Net sales for Weetabix increased 7% over the corresponding quarter last year but a weaker British pound caused a foreign-currency conversion headwind of around 1,000 basis points, Post Holdings said.
CFO Matt Mainer emphasised the point, as management expects "the challenging macro environment" in the UK to "compress" Post Holdings' margins for the remainder of the fiscal year, which runs to late September.
Nevertheless, there was optimism elsewhere as Vitale said supply chains are performing "far better than last year", despite what he described as "pockets" of labour shortages, a persistent issue throughout the pandemic.
"I think what we're beginning to see is a future that looks fairly close to the pre-pandemic past, and that what I would expect to see is mean reversions on volume with likely retention of the pricing that has been taken the last handful of quarters, if not years," he explained during the Q&A session.
Mainer added supply chains and custom order fill rates "remain below optimal levels", although he said there are "signs of moderation" on the inflationary front.
Vitale pointed to a benefit from Post Holdings' own label and foodservice units during the second quarter. While branded US ready-to-eat cereal fell 4%, Post Holdings' private-label business volumes grew 3%.
"Foodservice performance is supported by both attractive pricing dynamics as well as strong demand for away-from-home breakfast consumption," Vitale said, while Mainer added that Post Holdings' retail business "saw elasticity-driven volume declines and a shift to private label".
Post Holdings on M&A options
With the recent closing of Post Holdings' pet-food acquisition from J.M. Smucker, Vitale suggested he is open to further M&A within or outside that category.
The company bought six brands from its US food peer this year – Rachael Ray, Nutrish, 9Lives, Kibbles'n Bits, Nature's Recipe and Gravy Train – in a deal worth around $1.2bn, including three factories and about 1,000 employees.
"The increasing cost of debt and the reduction in available credit will likely make M&A a bit more scarce in general," Vitale explained. "However, we think Post is positioned favourably as a buyer with greater financing flexibility and certainty of closing. Our pipeline of opportunity seems to reflect this perspective."
Pressed for further insight, he stressed the need to integrate the acquired brands at the same time as having an eye on opportunities.
"The constraint around M&A is capital and people. From a capital perspective, it's really not a constraint – attractive transactions can be financed readily. We are open for M&A, particularly around opportunities within and without pet that have the ability to be freestanding businesses within our portfolio.
"We have a lot of opportunities as you would imagine once we became an active player in pet. But we look through a lens of both human and financial resources when we start to think about what the next step should be."