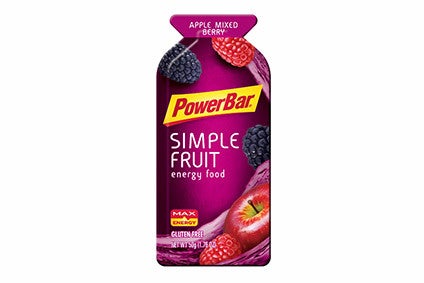 Post Holdings has announced a "massive" relaunch of its PowerBar energy bar brand.
The brand is in the midst of a transformation which includes new products and packaging, as well as a redesigned webiste.
The move follows a debut, earlier this year, of a protein shake. Post also launched a line of reduced-sugar protein bars. In April, the firm will launch New Simple Fruit Energy Food – "a real fruit puree".
Post is looking to reposition the PowerBar brand as being suitable for any avid sports player or athlete rather than being "exclusively for the marathoner or triathlete".
The three new products for 2016 are designed to meet the energy needs of "all athletes", Post said.
PowerBar Protein Shakes are available in chocolate and vanilla flavours and can be used as a snack replacement or an on-the-go snack. They are made with 30g of protein, 2g of sugar and are 160 calories each.
Reduced Sugar PowerBar Proteinplus bars are available in lemon poppy seed or chocolate peanut butter flavours. They are made with 20g of protein, 3g of sugar and are 200 calories each.
PowerBar Simple Fruit Energy Food gel purees are gluten free and 100 calories. They are made with real fruit and available in apple mixed berry, apple pear raspberry and apple orange lemon.
"Sports have evolved. Athletes have evolved. And now, after a long slumber, PowerBar has evolved," says Doug Cornille, PowerBar vice president of marketing. "For a long time, our products did not meet what athletes wanted. We're changing that, and are improving all of our products to meet consumer demands for the right macronutrients, lower sugar, whole food ingredients, easy-to-understand labels, and superior taste."
In its most recent first-quarter results, announced in February, Post pointed out sales of PowerBar, which it acquired in February 2014, had continued to decline year-over-year primarily resulting from "continued soft sales" in North America.
"Our PowerBar has had some cost cutting with the closure of the Boyce facility, but we are actually investing in PowerBar," CFO, Jeff Zadoks said on an investor call at the time. "We continue to believe that's a brand with significant opportunity and the declines are not terribly expected, given the duration of the time in which they have been neglected and the hand off [between Nestle and Post]. So nothing terribly surprising about the challenges in PowerBar. We've had some distribution losses – where we continue to have distribution strength, we continue to also have decent velocities. But that brand is a brand in turnaround as we would have expected and we're putting money behind it."