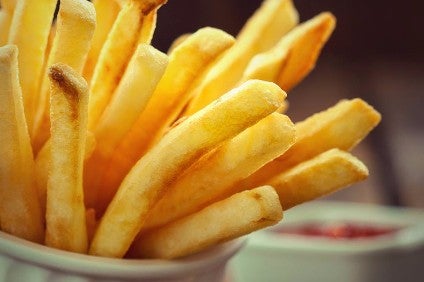 European potato-products major Aviko has moved to beef up its position in China with the acquisition of a majority stake in a local French-fries supplier.
Aviko, owned by Royal Cosun, the Dutch agri-industrial cooperative, has struck a deal to buy 90% of Hongyuan Louis from local group Hongyuan Agriculture, which will retain the rest of the shares.
Hongyuan Louis is based in Xilinhot in the northern province of Inner Mongolia. The acquisition will include a factory with an annual capacity of 50,000 tons. The company employs around 170 employees.
Aviko has been active in China since 2007 and has production more than 1,000 miles from Xilinhot, in Gansu in the centre of the country. The company has built a distribution network in China and has an office in Shanghai.
"With an average market growth for frozen French fries of 10% per year, China is of great strategic importance to Aviko," Chris Deen, the Netherlands-based business' CEO, said. "For us, the acquisition of Hongyuan Louis is the perfect opportunity to supplement our already strong Chinese commercial position with modern, local production facilities This deal will help us to gain and maintain a prominent market position in China."
Deen was named Aviko CEO in December, a year after the company's permanent CEO Piet Hein Merckens had resigned. Since Merckens' departure, Ton Christiaanse had been filling the CEO seat on an interim basis.