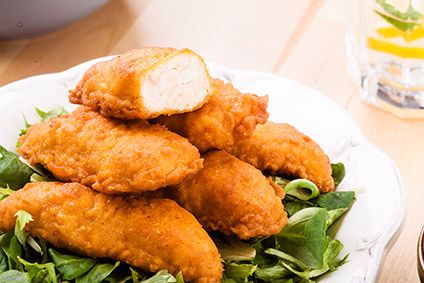 Buyers lined up for Marfrig Global Foods' US-based chicken subsidiary Keystone Foods are said to be ready to make "binding proposals" by the end of the month.
Brazil's Marfrig is now the world's second-largest beef processor following its acquisition of a 51% stake in National Beef Packing Company of Missouri, a deal for which it gained approval earlier this month for US$969m.
Five buyers are potentially in the reckoning to purchase Keystone. Bloomberg reported in May that US meat giant Tyson Foods, agri-food heavyweight Cargill and Chinese conglomerate Fosun International had expressed an interest in purchasing the subsidiary, which supplies products from burgers to chicken nuggets to customers including McDonald's.
Now Reuters is adding China's COFCO Meat Holdings and China Investment Corp. to the list.
Marfrig acquired Keystone eight years ago for $1.26bn and Reuters, quoting sources, says the deal from any of the potential buyers could go through for as much as $3bn.
When Marfrig announced its plan to sell Keystone in April, the company said the funds raised would be used to pay off a $900m bridge loan taken out to partly finance the 51% stake in National Beef.
The National Beef transaction, plus the sale of Keystone, should help Marfrig achieve its goal of reaching a leverage ratio of 2.5 times by the end of 2018, the company said earlier. That ratio stood at 4.55 times at the end of 2017, and is projected to fall to 3.35 times once the National Beef deal is complete.
The Brazilian firm has engaged JPMorgan and Rabobank to oversee the Keystone disposal.