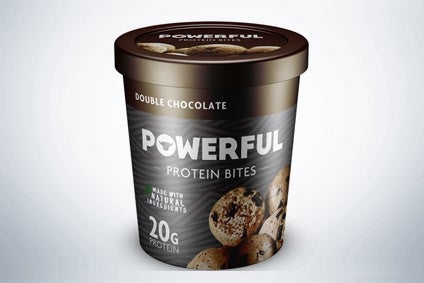 US high-protein food and beverages business Powerful Foods has been backed to the tune of US$5m by local investment firm MMG Equity Partners.
The investment, made through Miami-based MMG's consumer brands investing platform MMG Consumer Brands, will be used by Powerful to expand into new product categories and to "continue to grow in the explosive market of high-protein products".
Part of MMG's investment is through a convertible note. The private-equity firm is projected to hold a majority stake in Powerful. Carlos Ramirez, Powerful's CEO and founder, will be the company's second-largest shareholder.
Ramirez said: "We could not be more thrilled to partner with MMG to take Powerful Foods to the next level. The opportunities for our high-protein, great-tasting offering has expanded greatly as consumers look to incorporate high-protein products into their diets, creating a significant and growing marketplace for our platform. We are thrilled, but not surprised, that a prominent private-equity firm like MMG recognises the tremendous potential of our brand and the passion behind it."
Jon Raccah, director at MMG Equity Partners, said: "We partnered with Powerful because we believe in the potential of the brand and the platform Carlos and his team have created. Not only have they proven the ability to disrupt sleepy product categories with unique and innovative products, but they have carved out a niche with a brand that resonates, particularly with the coveted millennial consumer."
The new funding is intended to accelerate product development, manufacturing, sales, and marketing.
Launched in 2013, Powerful, which targets physically active consumers, now has products in more than 12,000 US stores. Its product line-up encompasses yogurt, drinks, oatmeal, smoothies and bites.