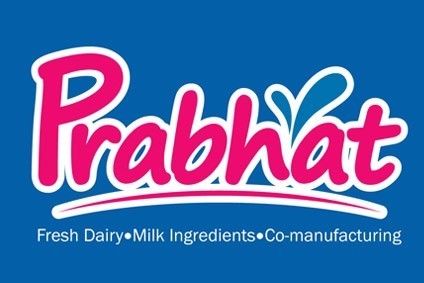 Prabhat Dairy, the Indian dairy business, has reported higher first-half sales and net profit, although the company saw its recent expansion put pressure on its operating earnings.
The company, which listed last year, booked a 10.8% increase in net sales to INR6.18bn (US$90.6m). Profit after tax jumped 53.4% to INR149.8m, helped by lower finance costs and a decline in tax expenses.
However, Prabhat Dairy's EBITDA fell 15.9% to INR622.6m. In Prabhat Dairy's commentary on its second-quarter results, which showed similar sales and profitability trends, the company said its EBITDA in that three-month period was affected by higher employee costs now new cheese, paneer and shrikhand facilities up and running. Prabhat Dairy also pointed to higher promotional costs for its business-to-consumer division as it sought to expand its retail presence in new regions in India.
Prabhat Dairy, which also sells ingredients to manufacturers including Nestle, Mondelez International and Indian food major Britannia Industries, is looking to grow its consumer-facing business. In Prabhat Dairy's last financial year, its business-to-consumer arm generated 30% of its INR11.71bn in sales. By its 2020 fiscal year, the company wants that proportion to increase to 50%.
The group also supplies products to foodservice customers. Last week, Prabhat Dairy announced it had set up "one of India's largest production lines for cheese" at its site in the western city of Shrirampur. It said the plant is "ramping up" cheese production to serve hotels, restaurants and caterers. Prabhat Dairy said India's horeca sector accounts for the majority of cheese consumed in India.